Best of: Epigenetics and Neurobiology with Executive Coach Rajkumari Neogy
November 8, 2022
We are not only composites of our biological mother and father, we also carry traits, tragedies and traumas of our ancestors for over 200 hundred years in our cellular biology." Chris' guest on this episode's Here to Help is Rajkumari Neogy, an Executive Coach utilizing epigenetics and neurobiology. Rajkumari is the creator of the iRestart framework, the Disruptive Diversity Boot Camp and the author of The WIT Factor: Shifting the Workplace Paradigm by Becoming Your Optimal Self. S/He is fascinated by team culture, especially in the tech arena and believes that every individual brings a superpower that often isn't fully unlocked. S/He provides expertise in team culture cohesion, disruptive diversity & inclusion, and organizational epigenetics. This episode focuses on understanding people — in particular, how neurobiology, culture and empathy intersect in today's business world.
- Hello, everyone. I am Chris Hyams, CEO of Indeed. And welcome to the next episode of "Here to help" At Indeed, our mission is to help people get jobs. This is what gets us out of bed in the morning and what keeps us going all day. And what powers that mission is our people. And here to help is a look at how experience, strength and hope inspires people to want to help others. And people are at the center of our business, which means the better we understand people, the more helpful we can be. I am very excited to introduce our very special guest for today's episode, Rajkumari Neogy. Rajkumari's work is centered around understanding people, in particular, how neurobiology, culture, and empathy intersect in today's business world. Her work is rooted in the research and methodology of epigenetics, which centers on two ideas. First are environment and behaviors we experience in our day-to-day lives directly impact our genetic expression. And second, that we carry the traits, tragedies and traumas in our cellular biology of past generations. Rajkumari has been working with Indeed for several years, working directly with our senior leaders as a coach, working with teams, working with numerous employees and has especially helped us to navigate the trauma and suffering of COVID and the racial and societal challenges of the past two plus years. Very grateful for the opportunity to get to know and work with Rajkumari, and very excited for today's conversation. We're going to unpack as much of what I just said there as our time allows, but this is going to be a really special conversation. Rajkumari, thank you so much for joining me today.

- Thank you so much for having me.

- So, let's start where we always start these conversations. How are you doing today?

- Oh my goodness. What does Walt Whitman say? "I contain multitudes." I'm feeling both completely defeated and slightly hopeful. That is where I am. Yeah.

- That about covers it. So well, we're going to get into, I think all sides of that. Let's start by explaining. I tried to give a little intro from some of what's on your website and from what I've learned from our time working together, but you're an epigenetic coach, you're an executive consultant. How would you explain to someone who doesn't know you or familiar with this? What is the focus of your work?

- The thing that I always say is, you know, what do you want more of, what would you like more of and how does that tie directly into how you're showing up at work? And so as we start to unpack whatever it is that the individual would like more of. The curiosity for me is to unearth patterns from the past that might be impeding whatever they would like more of. And for me, my obsession and my focus is really looking at the transgenerational elements, as well as formative experiences.

- So.

- That all relates.

- Right.

- All collides together, really.

- So, that kind of work can be done anywhere. Your background is from working at various technology companies including Facebook. How did you decide to make the shift in your career to focus on this type of work and to do that working with companies like Indeed?

- Yeah. So, it is such an interesting question. I think, I remember wanting to be a cardiologist and I remember having an Indian father running home and saying, "Okay, papa, I know what I want to be. I want to be a cardiologist. And he'd like, "No, you're going to be a filmmaker." And that just kind of did a mind blowing moment of confusion, and we got into a huge fight. And I think I somehow found my way back to working with people's hearts in a completely different way, not having spent years and years and years in medical school. I think being at Facebook was really difficult for me. I loved being at Facebook. I loved my boss at Facebook. And I just started to witness myself change and become a person that I was not enjoying. And in that observation, in that witnessing, I decided to leave and really explore why I was so conflicted at Facebook. And that exploration led me to uncovering epigenetics, neurobiology. Kind of truly doing a deep dive into explusion. And then I thought, "Hmm, I wonder if anyone else wants to know about the stuff that I've discovered." And I just started chatting and seeing if there was interest. Yeah. Here we are.

- So, I know you had some formative experiences traveling, especially in Southeast Asia. Can you talk about some of those experiences and how that shaped how you view the world?

- I love going to Asia and to the different parts of the world. And I love traveling and. Excuse me. And I think for me, there were a couple of moments. I remember standing on a street corner in Laos, and I was just kind of stunned at this seamless integration of chaos. That there was no stop signs. There was no stop lights. It was a four-way intersection. And yet everyone in their carts and their motor scooters and as pedestrians and the cows and everyone was just, nobody was bumping into anybody. And I was thinking, "This is amazing. How are they doing this?" And that really just got me thinking about how are we stepping into a place of innate knowing and how are we kind of leveraging that innate knowing and moving into kind of a sensing, right? That balance of the wisdom and the relationality, the kind of knowing who we are and what we bring to the table, and using that as a way to just really build connection and bridges.

- So, at some point along the way in your journey into the world of the brain. You discovered this and started diving into this world of epigenetics. Can you explain to people? I gave a a one sentence intro. Can you explain to people what epigenetics is and how our behaviors and environments can cause changes and impact the way that our genes actually work?

- Yes. Gosh, that's such a big question. So, epigenetics is basically how the stressors in our environment impact how we're showing up. And so we can think about maybe coming from a previous experience of having a boss who is a micromanager or a bully, and how that impacted you, how that kind of caused you to dread going to meetings or not really want to show up, or even disengage. And when that experience shifted, and perhaps you may have found yourself now experiencing greater sense of safety or a greater sense of inclusion, or a greater sense of expression and authenticity, there was more of a relax, a relaxation, a reassurance, an ability to kind of show up a little more authentically and maybe even vulnerably. And so the ways in which those stressors in the environment impact us correlate directly to how our nervous system is reacting to those stressors. And over time, it just starts to kind of code a different way of behavior for us. So, we might be a little more anxious. We might be a little more depressed. We might be a little more vigilant. However, that shows up for us based on those stressors.

- Given these insights, and then this inspiration that what you wanted to do was share what you had learned and help other people. You could have gone into helping individuals outside of work, but you chose to focus on the business world. What was it about the needs of the business world in particular that drew you to bring this experience and insight?

- Yeah, that's such a fantastic question. I think bringing that humanity back into the workplace, that humanness, you know, I just remember so many times not being able to authentically express myself wherever I was, in any workplace. I mean, I feel like I was born in startups and the crises and the constant stress and the constant doing. I worked for two different Japanese startups. So, working 16 hour days, six days a week was not uncommon. And I loved it. I loved it because I came from an environment of stress. I came from an environment of incredible crisis and truly trauma. And so, it fit beautifully for me to be in this environment. And I just saw the effects of that. I saw the effects of burnout for myself. I saw the effects of physical injury. I saw the effects of really getting sick all the time, having colds, and really just being able to shift out of that and have that witnessing and that noticing and taking the time to reconnect and heal. I think was so so essential and so so important. And being able to then having walked that path and inviting others to reflect and see if there's an opportunity for them to also have a different experience.

- Right. I'm just going to let my dog in because she's barking and scratching at the door. Hold on.

- See the humanness of it all.

- Right. Yeah, well.

- I love this. Just warms my heart in the way that we have to show up so differently now.

- I've been out of town for a week and Martha has been anxious. She's happy that I'm back now. So, a big part of the focus of your work is executive coaching. You've worked with multiple senior leaders here at Indeed, and I'd actually like to maybe make this a two-part question. So one is, I think it might be obvious, but what is different about your approach as an executive coach from other people who do this type of work? But I think the other thing is in particular, if you're working with leaders, like, someone like myself, I have to understand other people to be a more effective leader, but I also carried the weight of my own issues here. And so like when you're working with leaders here, you're working at this sort of this dual level of helping them understand other people, but also doing that through understanding themselves. So, how do you approach this work?

- Yeah. Oh, this is so great. So, I'll start with the first question and I'll just tell a story. I work with many founders in startups and one CEO came to me and she said, "Hey, I'm having all these meetings for investors. Everyone loves what we have and the meetings go great and they want to invest. And then it just crickets and we've had 30 meetings. What's going on?" And without revealing the epigenetics of this particular person, diving deeply into their grandparents on the mother's side, specifically, there was such a fear of being seen, such a fear of being seen. And when we shifted this neurochemically, so I do this through visualizations and there's very particular format that allows this neurochemical shift to happen all through language. And allowing and giving permission to step into a place of safety and being seen, gives the opportunity for a different experience. So, we did a couple of visualization, six weeks later they got their lead investment. I can tell stories like this all day long because the power of epigenetic coaching is the neurochemical shift out of stress, which is usually cortisol into something else. And if you come to understanding humans at work, you will learn a little bit more about that. That was my little plug. And I think to your second question, Chris. How do we balance both of the hemispheres? How do we bring that transactional, get stuff done mentality and balance that with the relationality piece, that empathy, that understanding. And I think that when we have this bihemispheric experience. That I remember you asking the question as leaders, how do we develop whole humans when we were on that virtual stage a few months back. How, for me, how we develop whole humans is to have that mastery around the vacillation between the left and the right hemisphere, that transactional way of being with the ability to truly appreciate and resonate with the person who's right in front of you.

- So, these ideas, I'm sure outside of the business world are somewhat radical when people first hear about them, certainly inside of the business world, you know, this might sound a little woo-woo. I think maybe is the technical term to some people. What was the reaction when you first started bringing this to, when you first started pitching this as, "Hey, I want to help you and your business through an understanding of intergenerational trauma." How did people respond to that?

- It wasn't pretty. It was not pretty. I was very fortunate to have a pretty robust network, given Facebook and Adobe. So I was able to get meetings and be invited into meetings through referrals. For the first year and a half, I will say that I was asked to leave plenty of times. I would be mid-sentence in a meeting and I would be cut off and the meeting would end and I was asked to leave. So yes, not well. And you know, over time, I think that there was an opportunity over the course of years for the bringing forward of the whole DNI kind of role. And really like, how do we start to give our people what they need and what do they need, and what are they asking for. And how do we bridge those gaps? And so, as that started to happen, and there was greater momentum there, I think people started to listen just a little bit more, and I think it's always challenging, how do you correlate what's happening in the moment right now at work with a formative childhood experience or a transgenerational one? How does that connect and why would that even matter, right? And it's just surprising and mind blowing in my humble opinion about how it does connect.

- And so, I'd have to imagine a big part of what you do at every level is getting people to see themselves in the world in a new light, in a new way. And so, can you talk a little bit about what that experience is, you know, working with an executive when sort of that light bulb goes on and they sort of have that moment, and how you get there and what happens at that point?

- So, it is the most heart melty moment ever, right? When that person has the epiphany, when they have that connection for themselves. It is what feeds my soul. I definitely work with individuals who want to be coached. And I'm also approached by CEOs who basically say, "I'm ready to fire this person. Here's my card, fix this person I'm about to fire." So, I've been called in for a few of those as well. And there was one individual in particular, who we had our first meet and greet. And, this person was in charge of bringing in multibillion-dollar contracts for the company. So there was a lot of angst, right? He was showing up in ways that didn't feel safe to most of the people, and yet it was a huge part of the revenue for the organization. And so we had an hour in our meet and greet. And for the first 55 minutes, I got nowhere with this man. Nowhere. And every time I would try to come in from a different angle, there would be this, "Well, that's this problem, you know, this person's problem, or that person's completely technically incompetent," or there was an inability to self reflect. And I had remembered in the last five minutes that when we first in initially began speaking, he had mentioned that his wife was an amazing human and how much he loved her, et cetera, et cetera. So, I just kind of threw my hands up in the air, kind of metaphorically to myself. And I said, "So, what would your wife say that you need to work on?" And he said, he got very sheepish. And he said, "Well, I think I need to listen more." And that began the process, right? So, it's really using the tools as a leader to connect to the person, to kind of know your audience and to find that in. That I think that's so key, finding that in and being able to meet that person where they're in their greatest pain.

- So I think, clearly one component of trauma is individual experiences. People can have horrific and traumatic things that they have to deal with that then get passed down generationally. But then there's the collective, it's societal traumas of slavery and colonialism and war, and all of these things that happen. So we are, you know, we are at some part of a journey right now in a collective traumatic experience of the pandemic. Which also to be clear, the degree of trauma is very different for different people. So, early on in the pandemic, there was this whole kind of, I'll call it a trope of we're all in the same boat together. Which someone actually at Indeed, I think very insightfully said, "We're not all in the same boat. We're on the same ocean, but some of us are in a yacht and some of us are in a rowboat, and some of us are swimming." Given that we're so early on in this process, certainly from an intergenerational perspective, how do you see right now, the pandemic impacting how we relate to each other and how we experience things, given that at least everyone has been through something, but what they've been through has been so different.

- Yeah. I don't even know how to answer that question. It's a heartbreaking question, for sure for me, the hope is that this brings and helps to surface our humanity. This really helps to bring clarity to the value of connection. And the hope is that there's a greater sense of kindness. Now, this is coupled with the fact that everyone is completely stressed out and exhausted emotionally, physically in so many capacities and given what's happening in this country and around the world, it's beyond heartbreaking. The hope is that what comes out of this, and I'm getting actually very emotional saying this because I'm rewinding all of the, what just happened two weeks ago. What keeps happening, right? That there's a greater sense of kindness that comes from this. I really hope that because that's what we're in need of is for people to just have a greater sense of resonance, to really validate people's experiences and to just be able to hold with warmth, the tragedies that we are going through collectively and individually, and in different communities. And to just really honor how hard it is for so many of us to be here in this moment right now.

- It's good to take a breath. I know that's one of your techniques, is to get a group of people to collectively, we can just take a quick breath here.

- I just remember when you said what you said on stage with Jessica Jensen. And I started crying on camera. It came very close just now again. So...

- Well, so I'd love to dig in. So in particular, I mean you mentioned that, and there's a lot of different things that you do in your work, and working with directly with executives is one. But you've played an incredibly essential role for us over the last couple years in facilitation, which is a different certainly related, but it's a very particular set of skills and techniques. And I don't even know how to describe it, but I... So we have been, and we started on a point basis when Ahmaud Arbery and Breonna Taylor and George Floyd, and early on when individual things happen, that we would get people together and have what we call a healing hour. And now multiple groups at Indeed just have a standing one that they do every couple of weeks, because there's so much to process. But I have had the honor to be in a couple of these spaces where you have been able to help facilitate people, collectively experiencing something that for many people, for anyone that hasn't been in a really in, and I don't want to diminish this by calling it group therapy, but anyone that hasn't been in a group therapy setting before, so many people are not familiar with processing things around other people. And then also witnessing and listening to other people going through that. And there's an incredible soft touch and insight required to basically guide a group of people through something like that when they're collectively experiencing something traumatic and don't know what to do. So, this is not a like how do you do that? But can you talk about how you approach facilitation and what it is from your experience and your work that helps you to be present in that kind of work?

- I don't even know how to answer that question either. I just show up and do it, right? It just comes so innately. I think how we heal from trauma is when we are witnessed, when we are held, when we are seen, when the environment is safe enough for us to do all those things. I think how we heal from trauma is when we are held in community. I think so many people attempt to do this on their own, and I'm not sure that's the best method or path forward. We have mirror neurons, we need other people, even if we can't be in a community in person to have this virtual setting, I think is so powerful. The ability to be able to express ourselves authentically. I think when we are not able to express ourselves authentically, then we step into mourning. We may not know that we're stepping into mourning, but we mourn the loss of ourselves. I think Gabor Maté, who is Canadian-Hungarian psychiatrist defines trauma as the loss of essence of self. And Sarah Peyton talks about trauma as being too alone. So, community is an opportunity for us to really kind of be seen in a way that we haven't before and to really be held in our pain. I mean the most amazing example of this, I think for me, is in the "Inside Out" movie by Pixar. And I use this as a teaching tool in the Biology of Belonging bootcamp, that one of the characters is in mourning and another character is trying to like, "Come on, it's going to be okay, we can fix this. Woo-hoo, let's do that." And there's zero reaction to the one who's sad. Zero reaction. But then there's a third character who comes in and really meets the character who's sad, really meets that character where they are and hold space in that sadness and acknowledges that sadness. And the shift happens. I mean it's a kid's movie, it happens in two minutes, right? But the power of that story is so accurate and so essential. And if we could all become comfortable with our discomfort around sadness, around loss, I think, especially as leaders. I mean, we hold retrospectives, we hold meetings when things don't go well. And if we can hold that in a broader lens, in a broader way, which is going to take different muscles for sure. From an emotional standpoint, I think that would be huge. I think it would change the way workplaces are organized and how cultures are concretized.

- So, I want to hit on one of the things that, you know, so you got at was the collective experience is so important. And especially because suffering, a huge part of suffering is the feeling of aloneness, or it's magnified by feeling like I'm the only person who is experiencing this or feels this way, or has been, or this has happened or whatever. And this is something that I think in a lot of 12-step fellowships is sort of a routine thing that people experience. And the way that I like to talk about it is that, there's this idea that a big source of our suffering is that we compare our insides to other people's outsides, right? So, I feel a certain way and then I look on Instagram and everyone else is doing great. And that what happens when you create a safe container for people to open up is what happens is everyone sort of shows each other their insides. And that's a very different experience. That's where the human connection comes through our shared challenges and suffering. That's one thing that really unites all of us. And the irony is that we walk around thinking that we're the only ones with this. So, that the magic that happens there is when, and what's required is people feeling safe enough to do that. Because opening up and showing your insides if you don't feel safe is obviously terrifying. So, I guess I kind of want to dig into two things here, because this is really interesting, and this is where I've seen this unfold with you in these facilitation and dealing with incredibly challenging situations. Number one is we're dealing with this at work. And so on the one hand, there might be people saying like, "Why are you spending an hour at work? You should be getting shit done." But there's something about the pandemic in particular where other avenues for people to quote get together to process things were not as available in the same way, so we were stuck in this place where we kind of had to deal with stuff work. And then number two is that historically these things are maybe done in a physical in-person group setting. And yet we were doing this all over Zoom, and you and I were talking about this a couple weeks ago, and what made Zoom, maybe it was more difficult, but there's some components of it that I think we saw that actually made it possible for people to process things in a way that they might not have been before, especially in a work setting. That's a very long setup, but like I'd love to hear your thoughts on what we've been through the last couple of years with all this and how that environment led to us, maybe being able to process some of these things differently.

- Yeah. Well, first of all, I love our insides and our outsides. I love that. I love that phrasing. When I was talking with Aiden, you know, I was sharing with him that for me burnout, and I did a lot of research on burnout. I'm so curious about burnout, and I'm wanting to kind of do a deeper dive into the neurobiology of burnout and what, you know, now that we're working from home and we have this hybrid experience and what really is contributing to burnout. And I decided to just kind of give my own definition of burnout. And for me in thinking about this endlessly, and especially through the pandemic, and especially witnessing my own panic and noticing my need to isolate and to just kind of withdraw and really kind of be in this very siloed experience and feel safe in that, and then also feel very lonely Was that for me, it was the compounded effects of unresolved grief. I didn't have anyone to talk to about this, and I didn't have anyone to kind of share my own personal journey. I was so busy holding space for everybody else. And what Zoom I think does so sweetly is give multiple channels of witnessing simultaneously. So, we're hearing and seeing the person, but we have the chat window going. People are addressing other comments that happened earlier. So, there's this kind of undercurrent of warmth and support. that's just flooding the channel. And this happens in the healing hours all the time. And it's just incredible when we have the Biology of Belonging boot camps, and people are sharing about after they come out the small group discussions and they're sharing, people are just showing so much support and appreciation for the trials and tribulations, or the hardship that the person who is speaking has endured. And obviously if we're in a conference room, we can't do that. Right? And so, the warmth and the safety and the witnessing and the acknowledgement, I think is just kind of this, like, I don't even know what the right right word is, but this whoosh, right? You just kind of get just a beautiful breeze of love, whatever you want to call it, attention, acknowledgement. And I think that is what for me Zoom has offered us. And especially in the healing hours, the ones that you attended, there was so much support, so much love. The emojis that would come up, the heart emojis that would come up, right? That is just it's as I say, heart melty.

- Yeah. And I think, and we were talking about this the other week also, one of the things that I think is really interesting is especially for people who might not have found themselves in an environment like this, where they felt safe and they could really share what was going on with them. What I saw a lot was people who were there, but off camera and allowing them to experience whatever they were experiencing without having to layer on top of that, "What are other people thinking about me." Because that's one tape that never stops for most of us and makes everything else more complex. And to see multiple times people talk about stuff that, again, maybe they hadn't talked about in an environment like this before, and then be able to go off camera. And who knows if they were just completely fell apart or whatever, but they were able to do something where they felt like they could show up for what they could show up for and be able to back off and have a little control of their privacy, which can't happen very easily in a conference room. And so this is, I guess to get into the next thing and we've talked about this before, but this collective experience in. And let's be clear, this is where the boats are different. The collective experience that we've had in the type of businesses that we're in where we all had the amazing, good fortune to be able to work from home most of the time. There's 70% of the people did not have that option and were out in a very different world. But for those of us who were doing this, one of the things that happened, and we've talked about this a lot at Indeed is we have these literal, I'm looking, I have a window into your life now that's different. Physically I'm seeing into your house and what's on your walls and what's behind you, which also includes all of the mess. My dog coming into the office in and out of the office is one thing, but she's thrown up on the floor in the middle of a global Q&A with thousands of people. We see crying kids crawling all over people in the middle of a board presentation and piles of dirty laundry and parents and kids coming in and out of the screen. And so we've actually had a real, ironically this digital video thing that actually feels more real to some degree because it used to be that people would come to work and I keep using this example. And it's why I open these conversations with how are you doing? Because it used to be, if I asked you how are you doing. Most people, the answer would be fine or great. And in the last couple years you asked someone, how are you doing, and you basically get a real answer. So, my big question is as businesses like ours start to bring people back together into offices. How do we hold onto that? How do we not lose that? And I'll just throw out because I said it before when we were talking. But my wife writes these quotes down on these 3x5 index cards and she has them all over her desk. And one that she's had for almost 20 years is a Carl Jung quote, which is, "He is no hero who has never met the dragon or having seen it once, declared later that he never saw it." And the idea behind that is that when we face something, whatever our dragon is, whatever our trauma or our challenges, or our suffering. We're changed by it and then the heroic thing to do is to acknowledge that and to carry that experience with us and forward, and to not just say, "Well, glad that's over," and go back to the way things were. So, what is the path forward here? How do we take what we've been through together and make sure that it is not wasted?

- How are we modeling that? How do we go back to the office and model what we just experienced here? How do we model behavior? How do we model communication? How do we model authenticity? How do we prioritize wellbeing, and that it's okay? How do we prioritize being human? I was thinking your comment earlier where you said they can turn off their cameras and just kind of take a moment, take a beat, and maybe disengage, hydrate, whatever it might be. And they can't do that when if they're in the conference room, right? And so then I was thinking, "Yeah, they'll probably go to the micro kitchen and they'll probably grab a bag of chips or a candy bar and they'll self-soothe, or self-medicate actually in that way," right? So, how do we prioritize? Again, how do we prioritize the authenticity of the discomfort? How do we really model that discomfort is okay? And how do we process and integrate that as a collective? We don't have to become therapists as leaders. We don't have to spend 45 minutes unpacking someone's trauma in a conference. Like that's not what I'm talking about at all. But just 90 seconds, three minutes, really holding that space, really surfacing as I talk about in both courses that unmet need and validating the person's experience, right? I think that for me is so so key. I just paused because an Indeedian just last week when we were on the call waiting for the group to come back from small group discussion. And she was sharing something difficult for her and she just started crying and she said, "Why do you always make me cry? I always cry when I'm with you." And I didn't respond, I just sat, but I was thinking that's the power of being witnessed in someone's difficulty. I don't make anyone cry. I might have used to 20 years ago when I was not as kind of a person. But I think that's the power of being held, being acknowledged. I didn't have to do anything or say anything. I just held space for that person to show up.

- So, I'd like to come back to something that you said very early on in this question of what would you like more of. And I'd like to ask you, what would you like more of when it comes to how it is that we relate to each other at work?

- Yeah. I would like more of everyone prioritizing a bihemispheric experience as leaders, as humans, that we balance our human doing aspects with our human being aspects. that we prioritize kindness and care, and that we prioritize validating over gas lighting. That's really important to me because gas lighting actually registers as physical injury in the brain. And we are literally harming people when we gaslight them. And when we validate people in their experience, we don't have to agree with their experience, but we can just validate their experience. That's an invitation towards healing.

- We were talking before about psychological safety. And from a leadership perspective, how critical it is for everyone to feel trust in leadership? And so, how is that developed or built or rebuilt when it hasn't been there?

- One of the things I get told a lot is that I do a really good job of building safe spaces for groups. I don't have a template. I don't have a playbook. I don't have an outline. I go about, you know, a list that I, "Okay, step one, I'm going to do this. Step two I'm." I don't have that. I think for me, that level of trust and safety is built every single moment in every single conversation and every single sentence. And it involves truly prioritizing that relationality piece along with the competence piece. So, I talk about trust being a bihemispheric experience as well. And then it's a combination of what I bring to the table in terms of my competence, my expertise, the wisdom. But how am I sharing that? If I'm yelling at people I might be right, no one wants to listen to me yelling what I'm saying. So, it's that combination of warmth from the right hemisphere, how that delivery is landing, and truly being held. And it's that repetitive, authentic commitment to showing up vulnerably and honestly, and with integrity.

- So, big question. So, you can pick any part of this you like, but what are your hopes for the world of work, and how that relates to your hopes for the world in general.

- Such a big question. I think if everyone were to take a moment and begin to process their own epigenetics in terms of reflecting on their formative experiences, how that shaped them, how that is propelling them, or impeding them forward, and to think about the stories that their parents and grandparents endured, that those hardships and to bring about a sense of compassion and empathy, and to show up in the world with a greater sense of resonance. For me, you know, I remember one day, Sarah Peyton and I were kind of talking through a project and she just randomly said, "If everyone were able to rewire their right hemisphere, we would live in a completely different world." And it's so true. We really would. We really would.

- Well, we could go on for a long time. I get so much every time out of talking to you, but I have to bring it to a close. And I always close with the same question, which is in spite of everything that we've been through and everything going on in the world around us. What in your experience has left you with some optimism for the future?

- People who keep showing up and doing the work. It's been incredible to witness the Indeedians who just come and do their work. I'm getting emotional now. The Indeedians who come and do their work and who just keep showing up week after week and who reach out and ask for questions and support and want some time to explore and dive deeper. It's just so inspirational. It's so inspirational. It makes doing my job completely worth it.

- Well, I've really enjoyed the conversation. I've really enjoyed getting to know you. And I want to say thank you for joining me and sharing the way the only way that you seem to know how to share, which is very authentically. But thank you for everything that you've done for all of Indeed and for I'm sure everyone else that you get to work with. And I look forward to more, and thank you for joining me today.

- Likewise. So much likewise, Chris, and thank you for having me. It's been such a pleasure.
Featured Collections
Explore exciting new content, recommendations and so much more.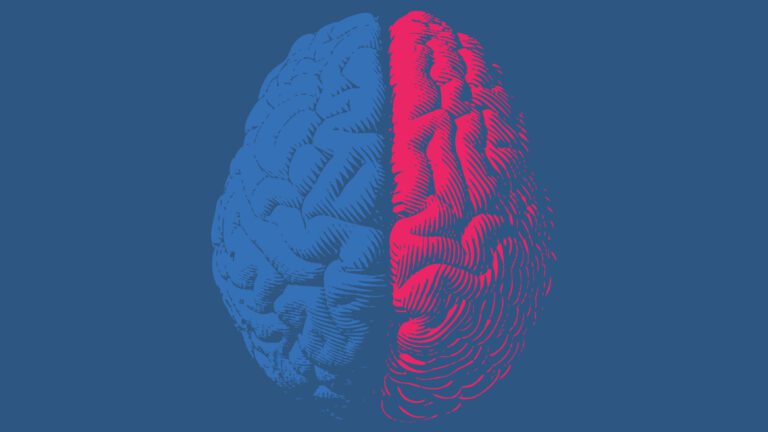 Brains Rule
Episodes that try to better understand the roughly three-pound mass of gray and white matter that defines who we are. And how it shapes our perceptions of work.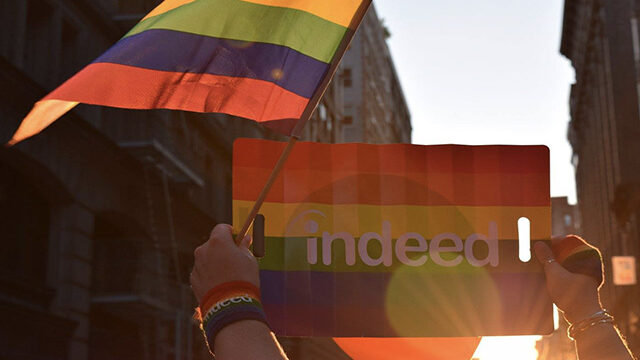 Embracing Identity
These episodes focus on the challenges, opportunities and benefits of bringing your whole identity to work.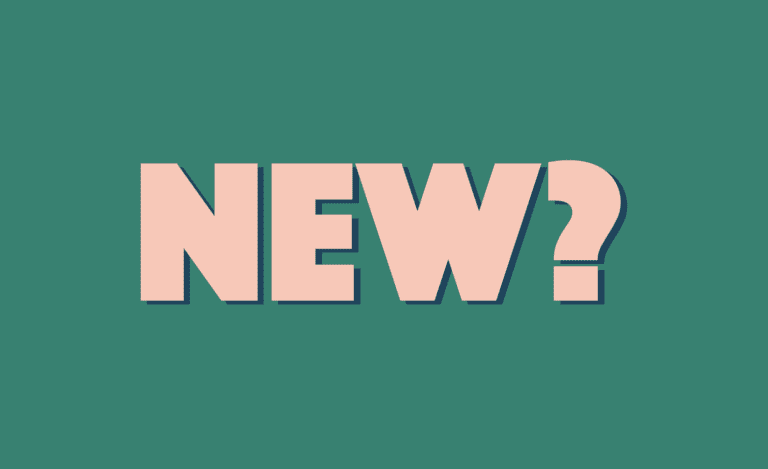 New to Here to Help?
Don't know where to start? These episodes are a pretty good representative sample of what this podcast is all about.