Best of: Celebrating the launch of Rising Voices Season 3
November 1, 2022
AUDIO ONLY. PODCAST LINKS BELOW. Join us for this best of episode to mark the launch of the third season of Rising Voices. This episode was broadcast live from the Tribeca Film Festival in New York City in June 2022. Chris Hyams chats with Emmy Award-winning writer, producer and actor Lena Waithe and CEO of Hillman Grad Productions Rishi Rajani. They discuss how Indeed's Rising Voices truly demonstrates Indeed's belief that talent is universal, but opportunity is not and how Rising Voices supports the next generation of BIPOC filmmakers. Lena Waithe was recently listed in Fast Company's 2022 Queer 50 list alongside Indeed's SVP of ESG LaFawn Davis. In all of her work, Waithe is known for striving to tell honest stories of Black and queer life. Lena and Rishi explain the importance of protest art and mentorship and what guides the projects that Hillman Grad gets involved in.
- Hello, everyone, I am Chris Hyams, CEO of Indeed. And welcome to the next episode of "Here to Help." At Indeed, our mission is to help people get jobs. This is what gets us out of bed in the morning and it keeps us going all day and outside of family and how the job is one of the most important things in a person's life. And what that job means to people is very different for different people. We are here today at the Tribeca Film Festival in New York City to celebrate the launch of Season Two of "Rising Voices," which is a platform for Indeed to tell these many stories of the meaning of work. "Rising Voices" primarily is a partnership between Indeed and Emmy award-winning actor, creator, writer, producer, Lena Waithe, and her production company, Hillman Grad, which you're going to be hearing a lot more about today. And just as a quick introduction of my guest today, I'm just going to turn to my notes so I make sure I don't miss anything. Among her many credits, Lena starred and won an Emmy for outstanding writing for the Netflix series, "Master of None." She wrote and produced the critically acclaimed "Queen & Slim" and her follow up "Beauty," which just premiered here at Tribeca and launches on Netflix on June 29th. She is the creator of "The Chi," which is one of the most streamed shows on Showtime and is launching its fifth season on June 24th. Lena's also the founder of Hillman Grad Productions. I'm also joined by Rishi Rajani, who joined Hillman Grad in 2018, served as the President of Film and Television, and recently was promoted to CEO. Congratulations, Rishi.

- Thank you.

- Among his many credits, Rishi executive produced "The Chi," "Twenties," "Boomerang," as well as the Sundance award-winning film, "The Forty-Year-Old Version," which is amazing. Rishi and Lena, thank you so much for joining me today.

- Thanks so much for having us.

- Thank you for having us.

- So, let's start out by just explaining to folks who don't know what Rising Voices is all about. Rishi, you want to just tell, tell a little bit of the history and what we're doing.

- Yeah, of course. So, Rising Voices is pretty much like the mentorship program of our dreams. I would say it's... We get a lot of requests to join mentorship programs, start mentorship programs, be a part of mentorship programs. And a couple years ago, when the Indeed team reached out to us about doing a mentorship program and actually putting some real money behind it, that became a very exciting proposition for us. Because I think the biggest problem that we see in mentorship programs is they tend to be more shadowing opportunities, more like come be a part of this program for a couple months and you might get an internship out of it or something, but not really giving people the resources to be able to actually turn their art into a job and a career. And so, what Rising Voices is is it's a fully funded program for aspiring directors where we select 10 directors from applicants all over the country to all be awarded $100,000 to make a short film. We then provide mentorship in terms of actually pairing them with real directors who are doing real work, giving them full production support services, allowing them to make their film, paying them for that work, and then debuting it here at Tribeca, which we're going to be doing today.

- Yeah.

- So, Lena, Rishi talked about how many people approach you. I'd imagine you're hearing all the time from people who want to partner with you. You also are one of the busiest people in the business as far as I can tell. Why did you take this call? What was it about this program that made you say yes of all the other things out there.

- Well, I think, well, I'm really blessed, and to have Rishi be the first line of defense really because he does not suffer fools. And we both are people that really worked our way up in the business from being assistants. And obviously, his path was more on the exec track. Mine was obviously writing, but we know the importance of mentorship. We know the importance of needing resources. We know what it means to have a lack of funds and access. So, when Rishi talked to me about this, and not only that, I love that you remix it a bit. You said, "Look, this is what they came to me first. And then this is what I proposed." And I said, "Oh, I like that proposition. I like the idea of helping more and getting more people in the door. And it's been really lucrative, I think, for all of us in terms of having opportunities to say, "Okay, this director would be great for this," or we should bring them in to direct an episode of "The Chi," or "That person would be really good for this." So, it's been really educational for us. And I think what I like about it is it feels like I can step in and be helpful. And I'm not sort of out of that bandwidth. And I think I just feel really excited and inspired by it because I think Rishi set it up in a way and you guys are really helpful to be our partners and supportive in that and that we get to get as many people involved as possible, which really kind of employs so many more people with multiple filmmakers, which is, I think to me was really a blessing for all of us.

- So, let's talk about Hillman Grad for a second. So, Hillman Grad is a production company, but you have a mission to be a platform for marginalized storytellers.

- Absolutely.

- So, can you talk about that mission and obviously, how it sort of fits into this story?

- We got like, we've been...

- We've been really talking about the mission.

- Yeah, yeah, 'cause as we grow as a company, the mission evolves, but also the mission grows as well. But go ahead, Rishi, I'll let you take a lead on that.

- Yeah, oh, I think like fundamentally, 'cause we have been talking a lot 'cause our company has grown a lot in the past four and a half years. I mean, when we started out, it was just Lena and I and this was in 2018. Now we're blessed to have a company of 20 people across a lot of different verticals and various divisions, including film and television and podcast and a record label under Def Jam, a publishing imprint under Zando Books, a fashion line that's going to be coming out later this year. You know, starting to talk about branded content and theater and all kinds of things. But what we realize is that there's a common thread along sort of all these verticals on the things that we're doing is that we want to allow artists who don't have a platform, underrepresented, diverse artists across the spectrum of race and sexuality and geographic location and financial status and disability and age to be able to have a voice. And what we've found is that it's incredibly important to us to not tell monolithic stories about any of those demographics. And it's really important for us to be able to not be the person, not be the company that is like waits for someone to go make their first feature and then go do their second feature with them. We need to be the company that gives them a spot in the Rising Voice mentorship program. Then an episode on "The Chi", then their first feature for us to allow them to grow with us. And we realize that we're really one of the only companies that really look at that from that approach. 'Cause I think for a lot of people in Hollywood, that's taking a big risk. For us, it's not a risk. For us, it's like the only way to actually change the culture.

- So, that ties into one of our themes as a business is that talent is universal, opportunity is not. This is really about creating opportunity. And one of the things that you all brought. So, when you talked about how Rishi kind of remixed the idea, we had this original idea of maybe doing more filmmakers with smaller budgets than what you all came back with was $100,000 for each filmmaker is going to give them something where this is not a job. It's the entryway to a sustainable career and also creating, we've now across the two seasons created, I think over a thousand jobs for cast, for crew, everyone who's now got an IMDb credit who's going to go on to do other things. So, could you talk about what the career opportunity as opposed to just a job is and what we're trying to do here?

- Well, I think for us still, when it comes to hiring directors, you still have to have a strong, short film. That is the only way for us to get a sense of what your vision is, what your aesthetic is, like how you work. Obviously, we get a sense of, "Oh, this person got really good performances. The production design was really cool." And the truth is all of that stuff does boil down to having a budget to do your best work. And so, it's been such a wonderful marriage really because what they're doing is they are, it is their job to direct and to write these things, but you need money in order to do that job. But what's so great about it is it does end up launching a career because the short film, the ones that we'll be showing today is that people will get a chance to see all the different voices, all the different viewpoints, and obviously, all the different perspectives on work and what it means. But what these films also do is so we use the short films to help the network, Showtime, understand well, how we wanted to hire.

- It's their resume, it's their calling card.

- Yeah, it is absolutely a calling card. And even still, when directors come up to me and go, "How can I get in? How can I be seen?" I'm like, "I need a great short film from you." I'm never going to ask for a feature, "Show me your feature, show me your pilot." 'Cause like, that's like, "Well, okay, if had a feature, I wouldn't need you." So, for us, it's always like, "Well, show me your short," 'cause... And oftentimes they're saying, "I've been trying to raise money for a short, I don't have one yet." And what's great about this is we get to actually see what they can do. They can prove themselves. And that to me always boils down to what work really is. Like me showing you what I can accomplish and what I can get done, which has been amazing.

- So, you've sort of mentioned a handful of things of directing "The Chi," going at. Can we talk a little bit, Rishi, just some of the amazing things that the first season filmmakers, just in one year. We were here last June.

- That's right.

- What's happened in one year with some of these filmmakers.

- Oh man, I mean--

- Go for it.

- All of them got representation.

- Yes.

- We had what, three directors on "The Chi."

- Yes, technically. One was a team.

- Yeah, one was a team.

- Other one was a couple, Quincy and Deondray. Quincy and Deondray, and Boma. Boma actually directed the music videos that launched Hillman Grad Records.

- That's right. With Davion.

- Davion Farris.

- I know that we've been talking to some of the other filmmakers about doing more work with Indeed as well too, which has been really exciting to be able to kind of build on that platform. And we're also seeing a lot of them, Johnson's getting episodes on a Disney Plus show. Like, we're seeing like a lot of growth across the board and not to mention that, I think Gabby's film went to Sundance. We have also been seeing a lot of people winning awards for their various projects at various film festivals all over the country and the world. So, it's, I think a very resonant--

- Shelly just won--

- Oh my gosh, Shelly, yes.

- This week $1 million from AT&T and Tribeca.

- Yes.

- Which is incredible. Which will allow her to make her film, you know? And so.

- The other films have had live, the short films. So, beyond the work that we've been getting because of them, these short films have been going into so many festivals. Deondray Gossfield's short has been at many festivals.

- Yeah.

- And sort of been touring almost across the world.

- And it has allowed people to get that sort of stamp of approval that we put on them through this program, through them actually going through a production process that feels akin to making an episode of a TV show with full cast, full crews.

- On a super tight timeline.

- Yeah, some super tight timeline, you know exactly.

- Which is also how TV works. TV is a freight train that...

- Totally.

- ...I can't get off of.

- And it has allowed them really all to be people that get trusted with content out here. And we're really grateful for that because I think people can look to the short films, the quality of the product, as well as, you know, talking to us, hearing about how people worked on set and everything and go, "Okay, I'll hire this person.

- Right, and also I will say, I think it's important to note that there have been some teachable moments too with the filmmakers. Unfortunately, Rishi kind of has to step in and handle this. But it is not many, but what we find is that these filmmakers have not had the opportunity to work with a team, to lead, to understand what it is, to get notes, to deal with sort of execs, and we're acting as if we're execs, but we, I mean, we are execs, but we are trying to support them and not impose what we would want on their films, but they have to learn that that's also part of the process. I had to learn it as well as I was coming up in my career. And I have a little bit more space now to do my thing, but the truth is it is such a huge, important part of the process to know how to work with others. Obviously, you know how to lead if you're going to direct. I do not direct. But for those that want to be directors, the first order of business is to be a really great leader and be able to manage people and to be able to manage different temperaments. And so, I think Rishi's obviously an expert at that. I think is a big reason why he's so successful. But Rishi has been able to get in there with some filmmakers and talk to them and make sure they are setting the tone for their own career moving forward. And that has honestly been one of the most enlightening things for me to see because I didn't get the chance to do that in a program like this. I had to do it on a show, on a set of my first movie, learning these things trial and error. And so, what I'm excited about is they get to learn these things before they're on a big set or on a set of a TV show. So, that's just been really exciting and educational for me.

- 100%, yeah, and we just try and be really honest to people. And when we talk about teach home moments, it's like, hey, maybe that's not the best way to communicate with your actor. Maybe that's not what you should be spending your time on in pre-production. Doing this script work is going to help you and your production process later on to be able to shoot it in the amount of time that you have and just giving pointers. But at the same time, always wanted to make sure that the directors know that we're there to support their visions for this thing, which is a thing that I think a lot of times can get a little bit corrupted in Hollywood.

- Yes.

- So, we've been excited to be able to be both that voice of practicality, but also of support.

- Absolutely.

- So, I want to talk about that vision part, and we've sort of hit on it a little bit, but so, it's pretty clear why you all are doing this, why is Indeed doing this. So, again, we're about helping people get jobs. And we're about trying to figure out how to tell this incredibly complex story of what does work mean to people. And we could spend $1 million on a 30-second TV ad and tell one story, but instead we're getting 10 now, now 20 different stories. Can you talk about like what it means, and you mentioned this, to bring all these different voices and perspectives to sort of tell stories, especially ones that we don't hear every day.

- I mean, I think it's important for, I think, these people who are a part of marginalized communities, particularly to speak about what work means to them and their communities. And I think it's important for other people to hear that, to understand that, to know that, because also too, I think people don't often, it's hard for 'em to think about what we do as a job. Though it is. It's not like you're not checking in and checking out, there's not a timecard always. We have guilds, like, we go to work every day. And so, I think people think that it's almost as fantasy or you guys are having fun, you're just hanging out on set. And I think that is what's important for us to get people to understand that the people that are on these sets, this is their passion. This is their life's work. They want it to be their life's work. And so, what I love is that they're bringing stories from their communities, from their families about what work means to them. And I think it's just a wonderful marriage, like I said with Indeed. And I'm just really excited to get all these different perspectives 'cause I'm learning something new when I watch these shorts as well, which to me is very exciting as an artist, but also as you guys' partner. What about you Rishi? You have anything?

- Yeah, I mean just the specificity of the storytelling. I mean, it's when you give these filmmakers from underrepresented backgrounds the opportunity to tell their story, it's almost that like specificity breeds universality. So, it's like the idea that we all see a little bit of ourselves in these stories and start to understand, "Oh, like I never really knew that about that particular culture, or background, or demographic, but that feels like kind of like my family," or "That feels like an experience I've had." And to be able to do that with these films and these filmmakers and that be their starting point of their careers is really exciting 'cause I think it empowers them to continue telling those stories versus the stories they think may be like sellable or what Hollywood wants them to.

- Yeah.

- So, while we're talking about this meaning of work, if I can just briefly put the two of you on the spot and just say, so, what does work mean to you? Whoever wants to go first.

- Do you want to take it first? I mean.

- Oh man, I mean.

- Yeah, you go first.

- No, I mean, I think like growing up in my family, work was always sort of like a, I think a...

- A means to an end?

- Yeah, a means to an end to a certain degree, but like a sense of security. My family had, you know, they were generations ago started in India and then moved to Africa for jobs. My mom was born in Uganda and my dad was born in Malawi. And then they ended up as refugees from Africa to the UK and had to kind of start all over again. So, my mom's big thing kind of to me growing up was that you have to get an education because no one could take an education away from you. And I think, to them, to a certain degree, the scariness of jumping into Hollywood or creative business or industry is that it's not that they didn't want me to do that or didn't want me to pursue my dreams, but they wanted to make sure that I had stability and that I could support myself and support a family and all those things too. And you know, dad's a doctor, mom's a teacher, and eventually became a stay at home mom. I think it's been really cool for them to kind of see a shift through me and my life in terms of like what work can be, which is that, to me, I'm able to go and do something which I really love, which is supporting all the visions of all the amazing artists that we work with and getting to make movies, which is like the coolest job ever. But doing in a way that also allows me to have that sense of security. And so, work has always been equated to security with me, but I want to expand the definition of it for like, especially a lot of the brown kids that are coming up now that you can pursue kind types of work that are maybe outside of the norm, outside of like specifically professional careers and still be able to have all of it.

- That's good, that's good. I think, yeah, I think we often get our first definition of what work is from our parents and our families. And I think I always knew growing up that I didn't want to work a regular job like I think my mom did or, but also my aunt and my grandmother cleaned houses to, and my aunt started her own business though. It wasn't just she's a person who enjoyed doing that, but she wanted to be her own boss. And I remember when she started her own company, the Cleaning Service Company, and I remember thinking, "Huh, she turned something she loves doing," which she does, she loves cleaning, "into a business." But she's also able to be her own boss. And I think that was really inspiring to me. And I remember my mom always working in corporate America, having bosses over her that she didn't always love. And so, for me, I kind of had both of those ideas of what work was, and obviously, I went into entertainment, but I realized that my job is not just a job, it is my life, it is my purpose. And I think that that is how I always thought about it even as a young person, that, yeah, it's cool to get paid and have security and be able to pay bills and things like that. But there was definitely a time in pursuing this job that I didn't always have the funds that I needed in order to survive, but I was so passionate about it and so determined to be really good that that was okay. And I was still doing the job even though I wasn't being paid to do it. And I still do my job without necessarily being paid to do it. He knows I'll write scripts. I always say for free and then find somebody to buy them versus me going out, pitching an idea, and convincing someone to pay me to write it. I'm just going to do it. And I think that's, to me, where I always fall in that space and that it is a purpose that I get paid to, to walk in.

- So, a year ago, we sat down together over wings and chips.

- Yeah, it was not--

- Guacamole.

- Yeah.

- And we were getting ready to launch season one and sort of had a two-second long conversation. Should we do this again?

- Yeah, yeah.

- Yes immediately. What I'd love to hear from you, Rishi, is what surprised you in season two? So, like we had some ideas, clearly we knew there was more great stuff out there, there was more talent out there, but like what did you find this time that was maybe different or unexpected?

- I think we, season one was such an experiment in so many ways. And I think season two, we went in knowing what we could accomplish. And I think what surprised me was that the sort of reputation of the program had already spread and that the applicants that were coming in for season two were coming in because of how successful season one was and they saw the results of it. And they saw what kind of this had done for people's careers. And so, I'm really impressed that you can do a program for one year and it to kind of have that wildfire spark for everyone. And since I've even been at Tribeca the last few days, everyone is talking about the Rising Voices program. It's been like a--

- Absolutely great.

- It's been a lot of young filmmakers come and go, "How do I get into this? How do I be part of this? I want to be a Rising Voices fellow." And that to me is really cool. And it is like, and maybe it shouldn't be as surprising as it is, but it's really cool to see that what we're doing is working and the messaging is working, but also like the results are working too.

- So, it's June, it's Pride month. One of the things, you know, looking at this program, we have a number of films that sort of explore some of these different themes. We have "Beast," which is clearly about identity. We have "Tofu," which has a trans main character, but actually doesn't make a... I mean, it's the story, but it doesn't make a big deal out of that. And then "Amina" has queer characters who are just characters and it's not. So, it's a really interesting sort of set of collections. I'd love to hear your thoughts on what we're seeing in these types of stories that you don't see in mainstream depictions of queer characters.

- Yeah, well, it's obviously very exciting for me to see because it's something that I wanted to do in my work and I have had opportunity to do that. But to see other filmmakers know that there is space, there's freedom to include themselves, their experiences, their own identities into their work. And I think that was also something very unique about my career, I believe, is because I had to put myself in the story, I had to put who I was in the work. I don't always have to do that. It's not always about that, but it's important to me to make sure I'm reflected in the work that I'm putting out to the world. And so, I think what's exciting about these filmmakers is that I can see that they feel a freedom to do that. Not just even because there are many people that have come before myself that have to deal with that in a very difficult, difficult way. It's still not very easy. We still struggle with putting queer characters at the center of films, at the center of TV shows is still very much a fight. And the community is still very much fighting for equality and rights. So, I think it's very imperative that these short films be not only seen, but celebrated and know that more films like this are to come because we cannot be left out of the narrative because we're not left out of the society.

- So, I'd love to, Rishi, just talk for a minute. You mentioned what we're calling the development lab. So, in addition to season two where we have this new set of filmmakers, these new, amazing set of stories, we selected three filmmakers from season one, Stacy, Gabriela, and Johnson, and we've brought them into Indeed as a filmmaker and residence. They have a $100, 000 stipend non exclusively. They're doing a ton of other work right now, but we got to sit down together just the other week and hear the first round of pitches. So, we put together a $2 million budget to produce additional work, I'll say, 'cause we don't even know exactly what the form it's going to take. We saw some pretty crazy ideas. Can you talk about like, what are your hopes that we can develop with a program like this?

- Well, I mean the first and foremost part of that and why it's so important to do this lab is because, again, a lot of these mentorship programs, it's like, oh, you do your one year and then you're done. You're set out into the world, there's no support, there's no kind of bringing people into the fold. There's no continuing to give people work. And so, just as a starting point, I think it's really important to be hiring filmmakers out of the program. But secondly, I think like you had brought up that, you could pay $1 million for a 30-second TV commercial, or you could put $1 million into 10 short films. And I think what's really interesting about bringing in Johnson and Stacy and Gabby is you're going to be getting completely fresh perspectives that are not really going to come from marketing agency, like ever. And I really have been so excited. I mean, we've gotten everything from series that are based on filmmakers like own lives and where they grew up to experiential like art experiences that talk about bias in the workplace. And I just love the creativity and the inventiveness of it. And to me, I'm just so excited to be able to execute on those campaigns and those visions, again still supporting everything that Indeed needs to come out of it from a marketing perspective, but being able to do it through such a creative lens. And what I'm hoping is that a lot of other companies are able to see this. I feel like other companies are also starting to pick up on what we're doing with Rising Voices as well. Actually I was speaking to a journalist from one of the publications, said that our program actually raised the bar for her on which mentorship program she covers, and that she needs to see filmmakers getting paid in real budgets to even feel like she put them in, Variety of the Hollywood Reporter in that way. And so, I think that what we can do with this film developmental lab is then kind of take it and shift like marketing in a different way and kind of see other companies go, "oh wow, look what, that's a really cool thing that we've never... how did they do that? How did they come with the idea?" It's like what, we trusted creatives.

- Yeah, and that to me is really one of the inspiring parts is just how completely unlike anything that we would've come up with that we're seeing here and how much more effective it is as telling these larger stories. we don't have to go to lunch and have wings to talk about season three. So, what do you hope is the future here of this program? Where do we want to take it? What can we do?

- I think, I mean, piggybacking off of what Rishi said, I think my hope is is that we push other programs to raise their bar and to really set the tone in terms of what folks actually need. Obviously, we have our own Hillman Grad Mentorship Lab as well. And it's really about us thinking about the filmmaker, like what do they actually need versus what is the company or whatever trying to get out of it. I think what you guys have been so great about is actually pouring into people in terms of who they are and what their goals and what their hopes and what their dreams are, which ties into how they make their living, literally. And I think it's so inspiring. And I think that it's also showing that it's a give and take. The fact that we now have this and that, they'll be able to help you, and this is helping them. I think that to me is exciting 'cause it's you never want any partnership to be one sided. And I think what's exciting is that this one is not, and we both benefit from it. And I think that moving forward, I want us to continue to benefit from each other in terms of us being able to hire these filmmakers for ourselves or if we wanted to do that, or obviously, continue to work with them in terms of your marketing. But ultimately, I really do hope that the message spreads and maybe even though other like programs that aren't doing that work, kind of say, you know what? If we can't really help in a real way, let's get out of the way. I think, ultimately, we're really setting a bar, setting the tone, and I hope other people follow suit rather than give up, to be honest.

- I want to be sitting here in seven years doing the 10 year reunion of Rising Voices. And I think it, Lena and I talk about this all the time for.

- And we can count the number for Oscars and other things that come out of it.

- Exactly, right?

- I'm here for that as well. I mean, 'cause it also would be cool if like one of 'em ended up getting a big movie or something like that. But we also just talked about the measure of success in terms of what that means. 'Cause I also don't want to get too caught up in like, "Oh, I hope one of these casts wins an Oscar one day." Would that be cool, sure. But I also know that's not the goal always of their work. You know, it wasn't a goal for me to win an Emmy per se. I really want to be a good television writer and I wanted the space to learn how to do that. And I think these folks want to be really great. They want to be respected. I want to be respected. And that doesn't always mean big box office numbers or awards. But we know with like even with "40 Year-Old Version", people come up and say, "We love that," "I love that movie." I can't stop watching it. We want to help other people make work that makes other people feel seen and makes them feel something. And that to me is like if they can be doing different careers and even teaching film to some people, it is just for them to launch into the world and be able to be their fuller selves, their authentic selves because of this program. I think to me that's a win, but go ahead.

- No, 100%.

- Also for Oscars too and all that stuff.

- I mean, yeah, but I think we want the next generation of Justin Simiens and Lena Matsuokases and Barry Jenkins and Destin Crettons and Lina Werts to come out of this program and to have people that have really bold visionary storytelling that is the next generation of filmmakers. And I think we're already doing that. And I think we can continue to do it year after year after year.

- We're here. We're always there. We really love you guys truly.

- So, I just want to mention a couple things that are cool in terms of up in the Andy, so this year the films, for anyone who's watching this, they're premiering at Tribeca today, they're going to be available on indeed.com/risingvoices following that. But then we're doing some other cool things. So, we've got a two-minute cinematic trailer that we've cut that's going to be going out in movie theaters, about 3,000 theaters this summer playing before Thor and Jurassic Park and things like that. So, it's going to... But the coolest thing is that we've done a buyout of the pre-show for 100 theaters showing "Nope." And an entire short film will play before "Nope." So, all of the 10 films will each be in 10 theaters playing before Jordan Peele's new--

- [Lena] That's phenomenal.

- Amazing, which is the ability to actually get seen in a big theater by real people. And that's, I think, going to be an audience that's going to be receptive to these stories.

- Absolutely.

- 100%.

- Yeah, 'cause I think Jordan Peele represents a lot of these filmmakers who have a different perspective who could go against the grain and who wouldn't redefine genres or bend them a little bit. And I think that to me is exciting to really expose people to these filmmakers too, because a lot of those folks know who Jordan Peele is, but they don't know who these filmmakers are, yet. And I think what's exciting is that they can sit in the theater ready to go see a filmmaker's work that they already know and come to love, but they can also say, "Well, who is this person?" And "I look forward to seeing what this person does next."

- Yeah, so, it's going to be super exciting. I'm really excited for today. As we wrap up, you all have so much going on. Can you just talk a little bit about what's next for Hillman Grad. Wherever it start, wherever.

- I mean, well, the biggest thing is we dropping a trailer for a new film that we just debuted here at the festival called "Beauty" which will be on Netflix, June 29th, which is my second sophomore movie, which I'm really excited about, directed by Andrew Dosunmu. Dosunmu, he's phenomenal. And another director who I love was dope, did two films, "Restless City," and "Mother of George," two movies that maybe a ton of people haven't seen, but really had an impact on me so much so that I wanted to work with him. So, I'm excited for people to see that film. Rishi, what else is happening? That's my update.

- We got--

- We got season five of "The Chi."

- Season five of "The Chi."

- Season five of "The Chi" is debuting on Showtime, June 24th.

- Wait, this month?

- This month, June 24th. This way you can keep its track. June 24th, we start streaming first episode of that season five.

- And we got two other amazing films that are going to be coming out sort of end of this year, beginning of next year.

- I also want to just say, people get to see Deondray and Quincy's work, and Boma's work for one season of "The Chi."

- Yes, one season.

- It's all June 24th, both episodes, their episodes are phenomenal and I'm not just saying it.

- We did with A.V. Rockwell's feature debut of a really talented filmmaker. We did the film, we did Focus Features called "A Thousand and One."

- And one of the actors from "A Strange Loop" is in that film as well. He's a small part, but he's great.

- And then we have a Disney Plus film called "Chang Can Dunk." That's Janie Chao's feature debut as well, so.

- Which will be on Disney Plus before the end of the year, hopefully.

- Hopefully, we'll see.

- Yeah, we'll get there.

- We'll get a release date soon.

- Yeah.

- But again, getting to continue to build with these filmmakers who both actually directed episodes on TV shows for us before doing their first features with us and continue to really build that narrative, and so.

- Yeah, we're doing well.

- Well, it's amazing. Well, I thank you so much for joining today to have this conversation, but really thank you for these two years of unbelievable partnership. And for the next many, many to come. This is just really something that is unlike anything that we've ever been able to be a part of. And I can't wait to sit down at four o'clock today when the lights go out and watch these amazing films, and to get to see these filmmakers see their work on a big screen the way it needs to be seen.

- Yes, yes, and to experience it with an audience, which is a gift, truly.

- True.

- Thank you for all your love and support. It's been immeasurable.
Featured Collections
Explore exciting new content, recommendations and so much more.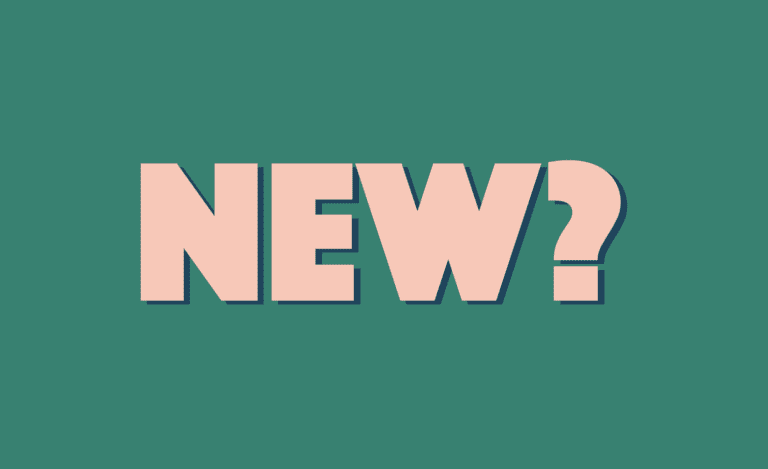 New to Here to Help?
Don't know where to start? These episodes are a pretty good representative sample of what this podcast is all about.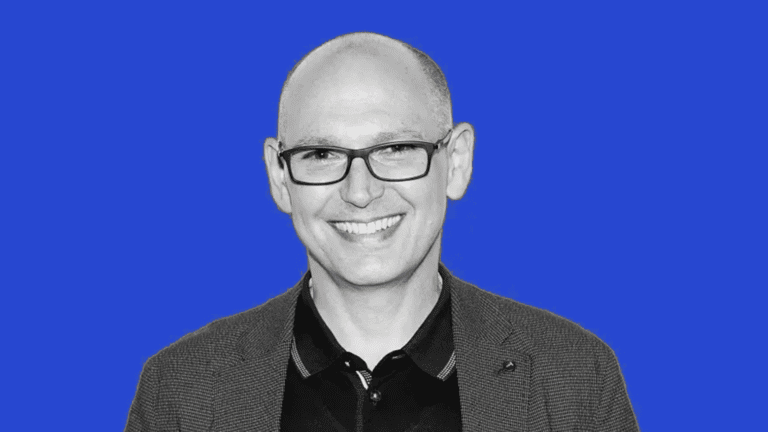 On Chris' Mind
Sure, this list could be 367 episodes, but we picked a handful of episodes on issues Chris has been thinking about most recently.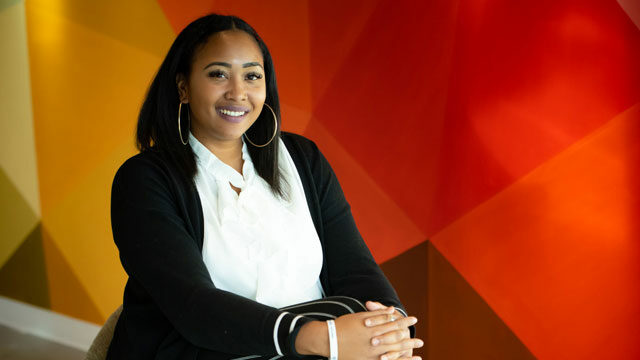 VernaLee's Favorites
We couldn't put Chris on the spot to pick his favorites, so we asked his Assistant Chief of Staff and producer on the show to name some of hers.